Sunday 29th July
NEW YORK, NY
My mom and I hopped on a train from Stratford, CT to New York, NY Grand Central Station. It was about an hour and a half train ride. Not much to see on the way there.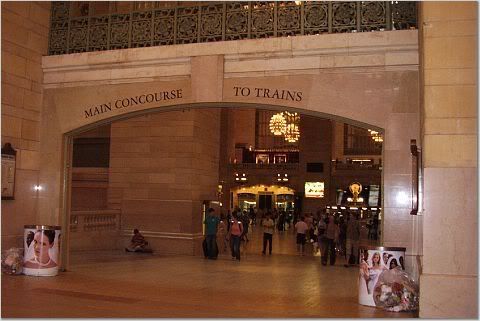 We get to the train station and WOW it is so big, very cool. We walk out to the streets, and up and down each street were huge tall buildings just like the movies, lol.one of the huge churches we saw why on out stroll.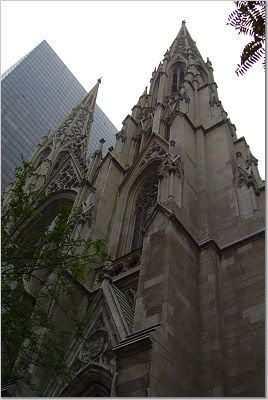 I really wanted to go to FAO Schwartz toys store so we set out that way. We came upon the American Girls store and we had to get Kaley something. That store is so amazing I wish they had something like that when I was little.
After that stop we headed to FAO. It started to rain just as we got to the store and we ducked inside. The whole first floor is stuffed animals, lots of sizes, huge and tiny.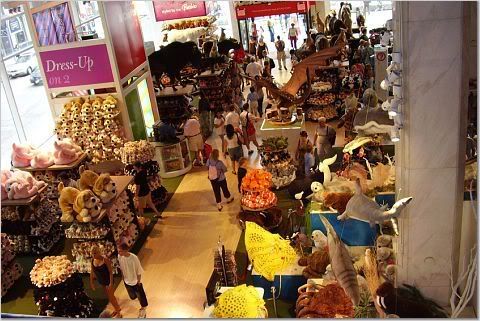 The "basement" floors was baby and preschooler stuff, and grabbed a few things for Val and Ronnie.
We headed to the second floor. Harry Potter had his own little corner of stuff, decorated like Hogwarts style. There was a floor piano, just like in the movie "Big". There was wall to wall Barbies and all kinds of dolls you can thing of.
The Lego part of the floor, had huge displays of Star Wars and Harry Potter Figures.
(In the pics you can see the cute dolls I got for Valerie and Veronica)
There was also this amazing aisle of little girl dress up clothes. They were very expensive costume quailty outfits. Oh so cute! I'll call this dress up heaven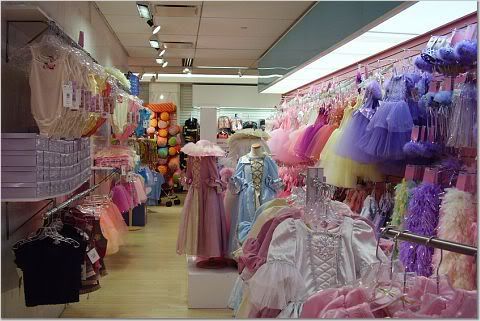 After spending a fortune, we headed out into the rain, and caught a horse and carriage ride through a part of central park. It was ok, we were a little hungry afterwards, and got a hotdog from one of the thousands of stands on every corner. It was yummy, I gobbled mine up in less than a minute, and I had a tasty Dr. Pepper to wash it down.
We then caught a cab down a little ways to Times Square. Lights everywhere and huge product display ads on screens.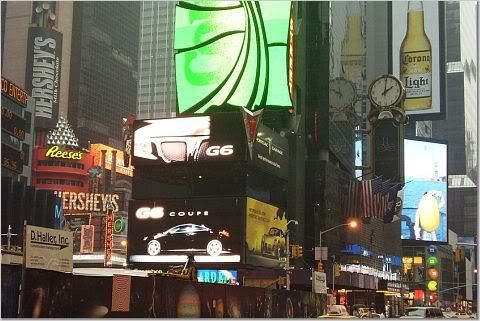 We hit the M&Ms store(3 floors of m&m stuff), and spent another small fortune. I wanted to go to the Ripley's Believe it or Not, so we walked many streets until we got there. The whole time walking in NY it was soaking wet, we had on sandals, and our feet were soaked. A bus even drove by us once and slashed a puddle of water on us. I had my umbrella out most of the time and my mom had on her funny NASCAR Pancho.
Ripley's had some of the coolest stuff.
Life size replica of the worlds tallest man ever.
A very weird looking white Giraffe (this one is for you Ronnie, lol)
Oh and this lady had somthing going on whit her face. Woah!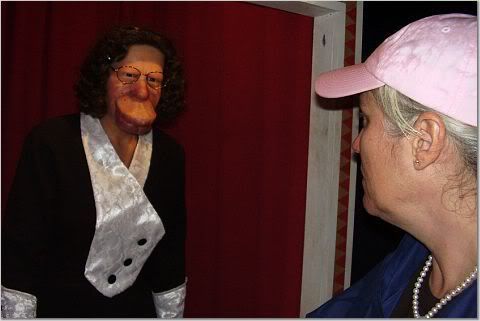 You can forget the 1,400 pound man that was dangling above our heads on the first floor. We went upstairs to get a better look. Ugh
And if you needed a little luck, you can always rub a little on the million dollar Buddha's belly. He was made of shredded money.
Also you can't miss touching the fertility gods if you are in need of some of that. I touched her bood for good measure too, hahaha. Those things are like pancakes.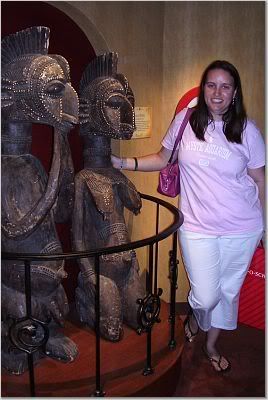 The "long neck lady" had a missing finger from her statue, thats why mom has her hands over hers, lol.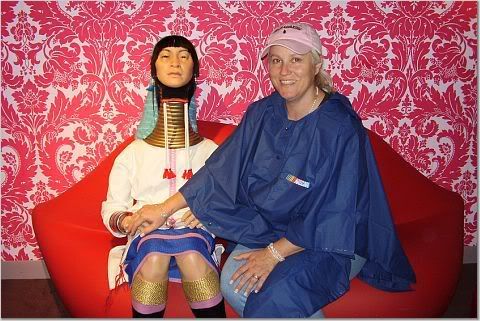 After that long adventure through there I was starving. We went to Applebees Times Square had a huge sampler appetizer, and that filled me up.
Our last stop was battery Park and to see the Statue of Liberty. We took a cab to the Trade center construction, and saw the blocked off place where the building used to stand, and waled the rest of the way to Battery Park. We didnt get up close, ride a boat or anything. We just saw it from afar from
Battery Park
sleeping pigeon, how funny. He didn't even move even though I got right up to him.
The Statue
What a long day, oh so tired. Took the 1 ½ hour train ride back.
We had a nice dinner at the plaza diner where I had another patty melt, yum!