(1 Day after transfer)
Saturday
My mom and I drove and drove to north Connecticut almost in Rhode Island, to Go to the Mystic Aquarium, and see the other sights there.
We arrived at the aquarium around 12 and it was ok, but it can't compare to Houston aquariums.
We saw Beluga whales, Seals, Penguins, lots of varied sea life, not everything we saw I took a picture of, thank god or else this page would take even longer to load. But the pictures I did get are very neat in my opinion.
ME!!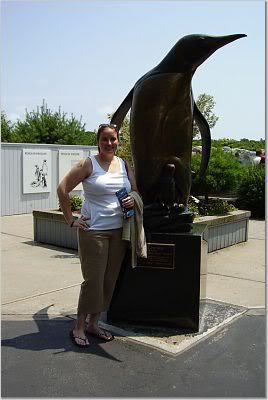 another cool close up of a frog! :P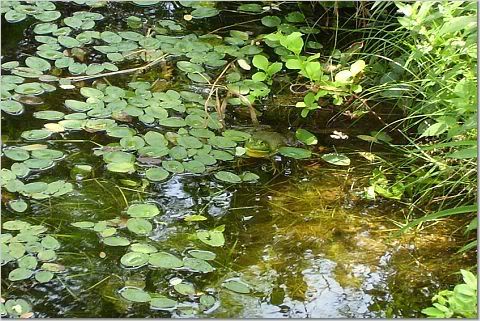 I think this is a Rock fish?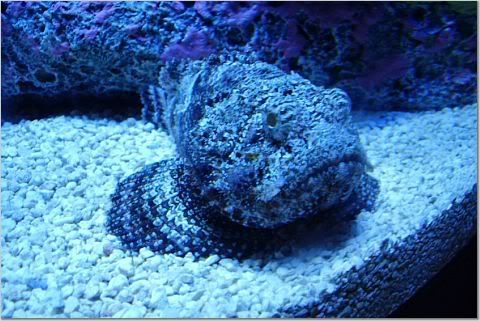 and there was this huge open top display of Anemones Starfish and such, so awsome!
It glowed in the dark room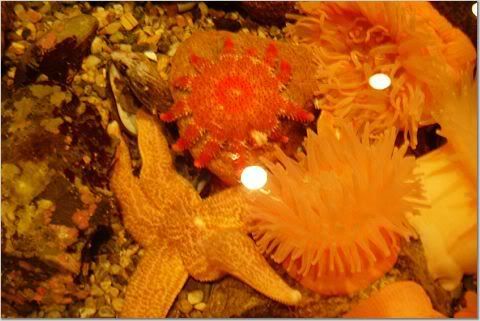 We Fished with the Aquarium and drove around and found a visitor center. Gave us a great map with lots to do and see. We saw sea captains houses very beautifully updated from far back as 1820s .
After that we ended up driving to Stonington which is 2 miles from Mystic. We ate lunch there, The water tasted like toilet water, and the tea tasted like crap, the instant stuff eww, and it was made with the toilet tasting water!! I ended up sending my 1st plate back, it was not good, and it looked like a "turd" steak, lol!
Shopping street in Stonington, already closed up at 5pm!
pic of the mom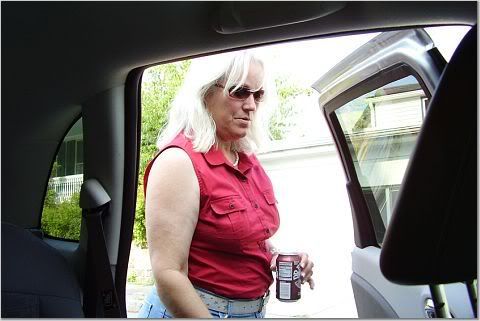 We shopped a bit, and then headed back to the hotel