Aug 2nd - Wake up, take some pee sticks 1st thing.. What I see are evaps. Some online frinds don't think so and tell me they look pos. Thanks for the pos thinking!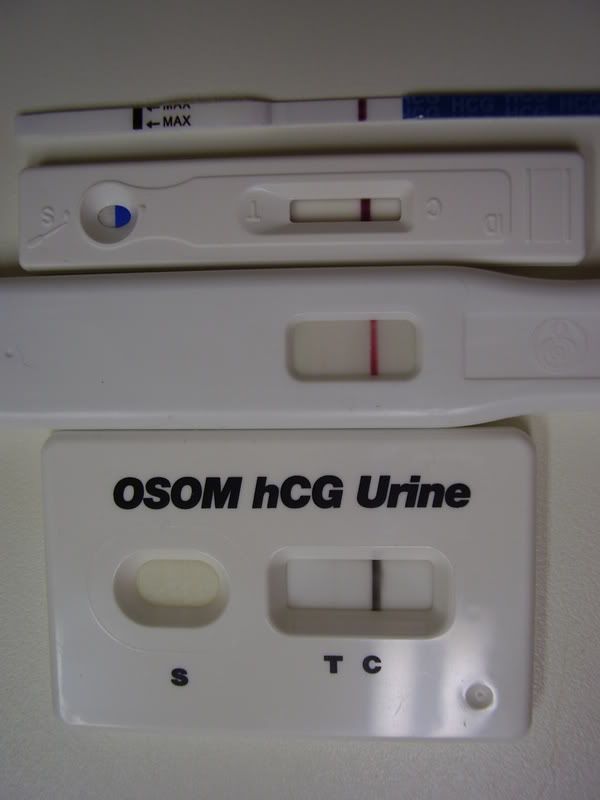 Well all day, thinking about those evaps, got me wanting to know for sure, so I planned to hit up CVS for some different HPTs. I got a couple boxes of differnt tests and set my way home to take a few. I rip open the boxes, and pee in a cup to use for the tests. This are the results of the afternoons pee sticks. (Top one is supposed to make a +/- plus or neg sign for the results)
a blue dye test,( NOT a +/- test)
an Accuclear pink dye test
Well those look more like positives to me than the others.. But I still can't believe it. More online gals tell me pos+ tests, and then tell me to try the digital HPT. Now that is the answer of all answers. Ok, I am going to prove these glas that they are evaps, and not positives. Grab one of my digital tests, rip it open and dip it in. I wait and wait and wait.... Nothin, no answer, blank screen. Dead batteries test. ARG, I only have 1 more left, but I am gonna show these gals. I grab my other one, rip it open dip it in and hope it works.. The hour glass pops up and starts to blink. Thank God it is working. I am so nervous and excited, I dunno what to think or do. I run and get my camera to take a pic when the answer pops up to post it onlie. Well after I got it and took a pic, I realized I can video it as it happens. Just my luck the batteries are too dead to take video. I ran as fast as my legs could go and get new batteries, and change them as fast as lightning.. I made it in time. Actually more than enough time because the video has like 20-30 seconds of waiting.
View the video I took.
.
and just the results pic.
.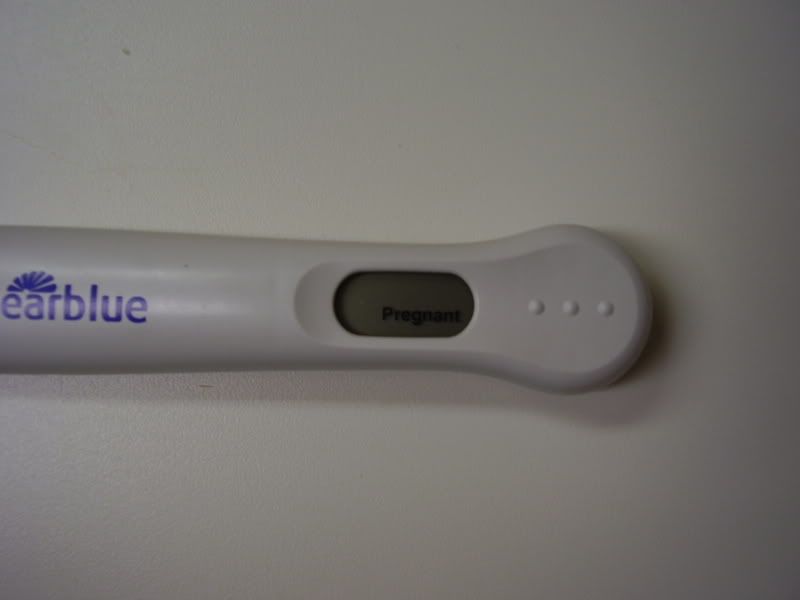 Wow, I was wrong. All the tests I thought were just evaps were actually positive and I was SO happy! I am not to tell L or R until the blood test Monday August 6th. This is going to be hard.