I heard my dog barking this morn which woke me up, which was my plan if the fed ex man came early. I open it up, and check everything out..
OMG the PIO needle just looks painful.. the lupron needle doesnt look like much at all.
I got a 14 day supply of the Lupron (Leuprolide), which I think I'll need more of.
also got in-
Progesterone oil
Prednisone
Prometrium
Estradiol
low dose Asprin 81mg
Doxycyline
and Vitafol prenatal vitamin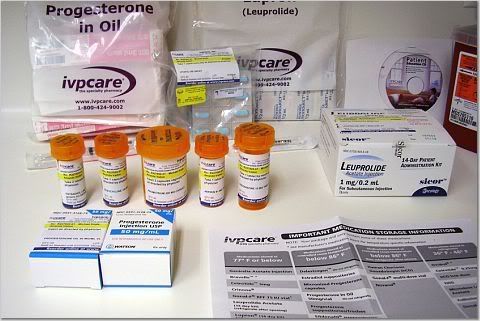 The girls were already awake at 8am, so I went in to see this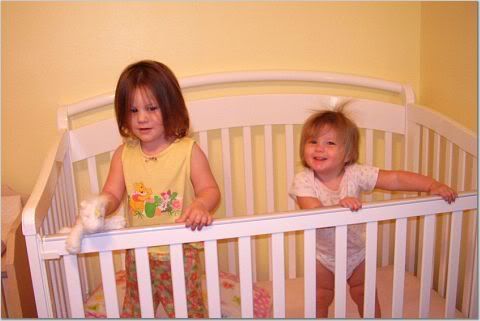 Veronica likes to climb in Valerie's crib if I dont get in there before she wakes up. they have a blast and let me sleep in.