They were all excited to see Santa. and I hadn't waited until Christmas eve to get them, so it was going good.. well we got up there and Veronica did not want to look at him or sit with him.. nothing new.. but Val saw her sister acting this way and decided she didn't want to sit with him either.. so they say on my lap, and I sat next to Santa... oh well..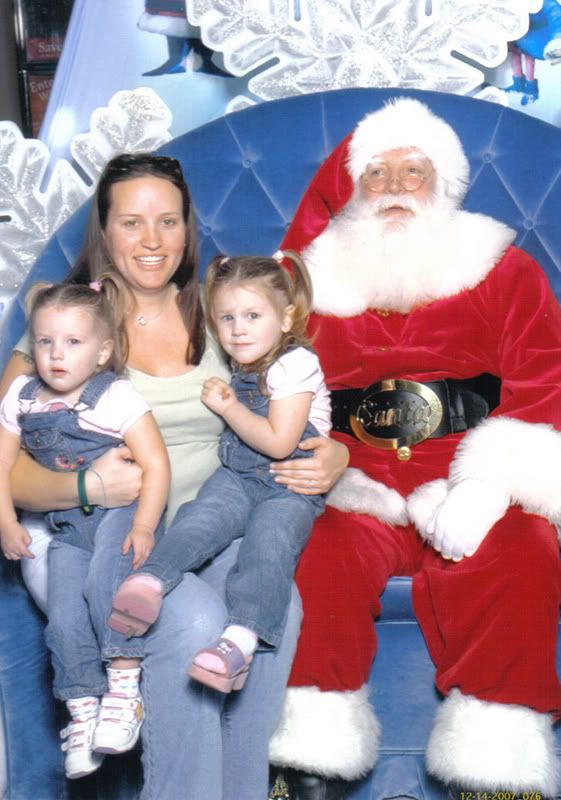 .
and for a refresher..here are the ones from previous years.
this one is the mall "official pic" Dec 06 (at least val would sit with santa last year, lol)- oh and it was taken Christmas eve 06.. ugh the line was killer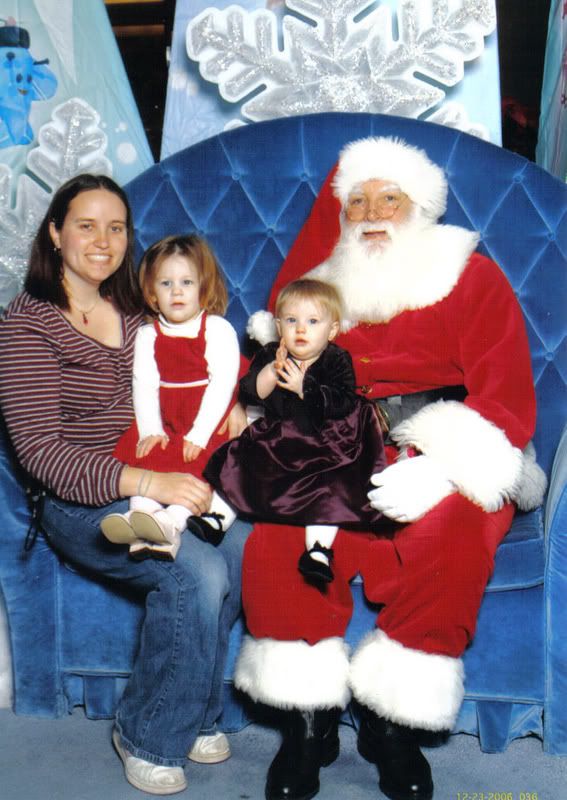 .
and this one is from a small GTG at a daycare same Dec 06-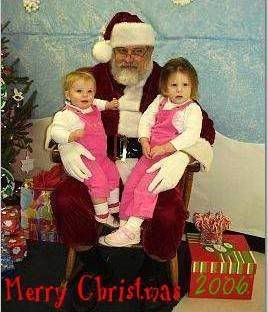 .
and the worst.. Veronica's first Christmas 05 - taken on christmas eve mall almost closing.. the santa was scary, and at another mall from the one I normally go to now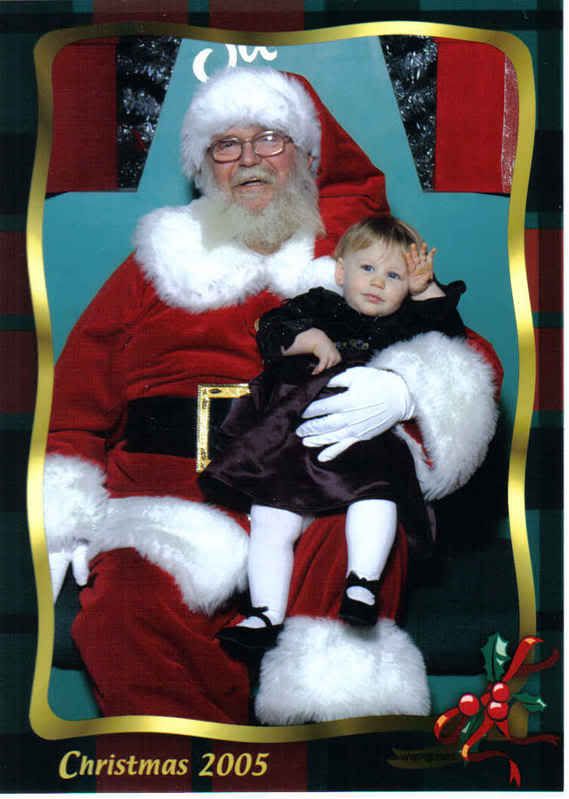 .
oh and I played with the picture editor with this one.. man his beard was soo yellow! I wished it was white like this, :P